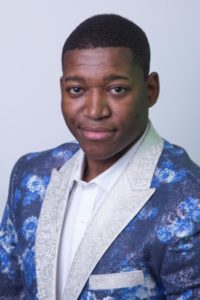 I love having fun and entertaining people whether it's dancing, joking & being goofy, playing games or exposing my artistic talents.
My biggest influences in dancing are Gene Kelly, Michael Jackson, James brown, Gregory Hines, Fred Astaire & Donald O'Connor. I grew up in the Bethesda area, attended Walt Whitman H.S. and graduated from UMCP with a B.A. in Cell Biology & Molecular Genetics. I now currently attend Howard University College of Dentistry. I consider myself a very artistic and creative person.
Experience
I have a lot of experience in dancing. I have about 10 year's experience in teaching various dance styles from break-dancing, hip hop, ballroom and ballet.
Interests
I have a wide range of interests from Dentistry, break-dancing, ballroom dancing, art (drawing, painting, & acrylic), Cosplay (costume & mask making), DJing, house music, movies, football, soccer and rugby just to name a few.
What's unique about you?
I consider myself a "jack of all trades." From spinning on my head to MCing & DJing, I can do it all. I'm a very creative and open-minded person. When it comes to a party, I'm very good at reading the crowd and making sure each and every person out there is having a great time. I'm also very animated on the dance floor. Picture a cartoon character coming to life on the dance floor…Yup! That's me 🙂